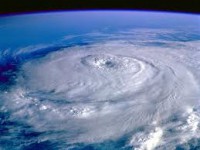 Hi. Thanks for dropping in. My name is Matthew Stock, founder of Inbound Storm. Welcome to Day One of the Eye of the Storm blog, your source for internet marketing knowledge and conversation. I'm a man on a mission to become the eye of the storm in internet marketing.
I know what you're thinking. How can I call myself an internet marketing expert if I just started blogging? Well, this ain't my first rodeo. I've been publishing a highly successful blog for my family business – U.S. Waterproofing. Our blog, Basement Matters, has led to:
An explosion in internet traffic
A boatload of free, qualified leads
A significantly higher sales conversion rate
A more educated and qualified customer
Numerous accolades and recognition
This all happened during the worst drought in Chicago in 50 years. (Basement waterproofing companies need rain!)
I started Inbound Storm because I wanted to spread my wings and help fellow business owners and marketing professionals learn from my trials and tribulations. I want to help you leverage the most powerful marketing and sales tool on the planet – the internet.
I am not your typical blogger. Nor am I your run-of-the-mill internet marketer. I'm not the greatest writer either. But there is one thing I do know – how to generate business online. If you're a bottom-line and results-oriented kind of guy like me, we're going to get along great.
Since I joined the management of our business more than 13 years ago, I've worked with a number of internet marketing firms on improving our SEO rankings and PPC performance. I was never really satisfied with the results, especially given how much I was spending. So, I finally decided to learn everything for myself. I consumed mass amounts of content, spent many thousands of dollars on consulting and even paid a speaker to come to my offices to teach my employees the principles of Inbound Marketing and motivate them to become evangelists for our business. It's been a long ride, but it was well worth it. I am finally in control of my own destiny, rather than being at the mercy of somebody else's advice.
Generating business online and making a name for yourself is not as difficult as you might think. It's actually quite simple. You don't need to be a computer geek. You don't need to be a prolific writer. Heck, you don't even need to write at all (if you choose to video blog or hire a Chief Content Officer – we'll talk about that later). All you need is to be determined, creative, opinionated and focused on your end game – whatever that is. I know what mine is; yours might be generating X more leads per month, getting more ROI out of your marketing budget, shortening your sales cycle or becoming the thought leader of your industry.
I plan to cover a broad array of topics. Not all of it will be focused on internet marketing because I believe in a holistic approach to marketing and sales. I already have a plethora of ideas in my hopper. Here's a sneak preview:
• Why Your Mundane Industry Makes for the Perfect Blog
• 10 Steps to Dominating Your Competition Online in 6 Months or Less
• When You Should Pull the Plug on your Radio & TV Commercials
If you like what you see, please subscribe to my blog and like us on Facebook and, what the heck, follow us on Twitter, too! I need your support to build an online community that will benefit us all. In return, I promise to both entertain and educate. I'll probably do a little provoking and prodding as well. I was born an instigator.
The key to being a good inbound marketer is fostering two-way communication, both with your employees and your online community. I welcome your ideas and suggestions, and as you will soon learn, always enjoy a spirited debate. Put your thoughts in the Comment box below and we'll get it on!
A special thanks to Marcus Sheridan of The Sales Lion for your cutting-edge content, recognition of our efforts and inspiring me to take my game to the next level.
Hope to see you soon and be sure to reach out when you are ready to fill your sales funnel. The storm has arrived.