Web Design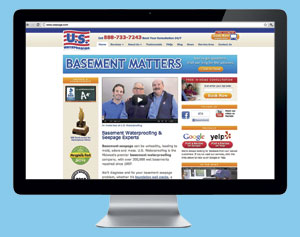 So, you've mastered the concepts of inbound marketing. The funnel is filling up with interested buyers who think your business can provide exactly what they need. One by one, they click on the link to your website and, instead of sticking around to buy, get turned off and leave.
Think that's far-fetched? Think about how many irrelevant, confusing or just plain cheesy websites have sent you back to the arms of Google, hoping for a second chance?
If your website or your blog or your e-commerce site doesn't provide quality information, present it attractively and make it easy to find, you're dead in the water. Good web design is not just about graphics and colors, although they are important, but about ease of navigation, comprehensive content and credibility.
When it comes to web design, we stay on top of the trends but remain focused on clarity, function and the bottom line.