Change Management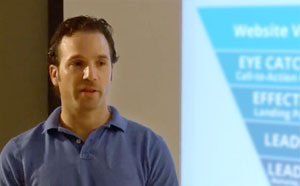 Inbound marketing isn't a program or a campaign or a process; it's a new lifestyle for your business that requires that everyone believe in it and adopt it. Company decision-makers may be true believers that inbound marketing is everything we say it is but, if your sales, marketing, IT, customer service staff and others aren't convinced, you're going nowhere.
Taking a "top-down" approach won't convince your employees that they should change the way they do things. Let's face it; your employees can take only so many directives from the boss. You need a motivator, a teacher, an outsider -- someone to set an example of how new behaviors will lead to new rewards. In other words, you need us to lead the charge, provide support and be the outside expert.
What kind of change are we talking about? Here's what U.S. Waterproofing did:
• Unlike many employers that limit their employees' access to social media, we empowered our employees to share our blog with their Facebook friends. This not only increases our reach but engages our employees in our inbound marketing efforts and makes them evangelists for our business.
• We suggested to our salespeople that they ask their satisfied customers to post reviews of the company on popular websites. One such review, on Yelp, became the deciding factor when a prospect was having difficulty choosing among several companies. This resulted in a major contract.
• We repurpose our blog posts by encouraging our salespeople to use them as part of the sales process. Our blog addresses, in a factual, educational manner, almost any problem a typical customer could face and explains the options for solving it, so it serves as a confirmation of the salesperson's recommendations.
One unexpected thing that inbound marketing can do for your company is to allow you to unleash the power of your own employees. For that to be successful, though, they have to be fully on board and we can help you get them there.